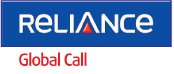 Smartphone Application for International Business Calling
An innovative smart phone mobile application designed to enable you with One Touch Dialing experience for international calling. Call directly from the mobile application's phonebook or dialpad, without having to dial access numbers or PINs.
Read More..

SIP Trunking Solutions
Leverage a premise based/hosted PBX or centralized IP-PBX to deliver significant cost savings and give you the convenience of direct dialing by eliminating the need to dial any access number while making international long distance calls.
Read More..

Easy Dial - Speed Dialing Solutions
It is a Speed Dial function wherein you can assign a Speed Dial short code for your most frequently called contacts. Easy Dial can be activated for up to 25 contacts.
Read More..

Simultaneous Calling Feature
Enjoy the convenience to make two concurrent international calls from the same account. Now you can collaborate better with multiple people in different geographical locations by joining them in the same call.
Read More..

Self Care Websites
With our easy to use website you can easily manage your users and your account, view your call history, country specific billing for decentralized organizational set-up, pay bills online in local currency via multiple options etc.

Roaming
Roaming feature enables you to make international calls to over 200 countries including your home country while you are traveling in any of the 11 countries where Reliance Global Call Enterprise services are currently available.
Read More..
Why Reliance Global Call Enterprise

---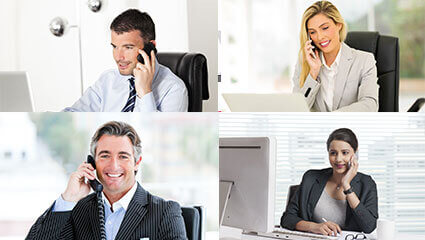 Reliance Global Call offers best-in-class international calling card services for your Enterprise by letting your employees make economical and superior quality voice calls to over 200 destinations across the world.

This Enterprise calling card service is available as a billing international phone service. Thanks to its owned seamless global network, Reliance Global Call Enterprise offers unbelievably low ILD calling rates while guaranteeing unmatched call quality and network uptime.

Our Enterprise Business Solutions also offer 24x7 Customer Care along with many other features like One-Touch Dialing, SIP Trunking, Follow-On Calling and more, to enhance the communications experience for your business colleagues.
What Our Client Are Saying

---
Calling charges are effective. Our startup can hold discussions with overseas clients for long hours without feeling like our spending is taking a hit.
Very Responsive and knowledgeable Team,Resolution of new account and any issues almost immediate and Voice quality is mostly good
I am using your services for the past few years and never had any serious issue so far. Connectivity and call dials are spot on, pretty happy to be your customer.
Not once in the last 3 months have I faced issues with connectivity. Their service is delightful and reassuring.
We have been using the service for more than eight years. We have received the world class customer service and have saved thousands of dollars over the year. We never had any problem connecting to our clients and office in India at any hour of the day!
Over the years the website was very sloppy, finally Reliance has developed the best website,. It's very friendly user website
Never have I faced issues with connectivity. Good service.
What struck me the most was the ease of getting started. The accounts were set up and ready to use within few minutes. I feel secure when they handle our calling needs.
Not once have I faced issues with connectivity. Their service is delightful.
Not once have I faced issues with connectivity. Their service is delightful.