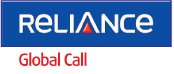 2 Digit Calling -Speed Dialing Solutions
Enterprise 2 Digit Speed Dialing Solutions


---
Reliance Global Call Enterprise Speed Dial feature allows you to set up Speed Dialing for your phone/calling card. Now you just need to dial a short code and make calls without dialing complete number.
This is the best feature for frequently called numbers.
Make international calls by dialing just 2 digits from your registered phone numbers.
To use 2 Digit Dialing:
Step 1: Save the Reliance Global Call access number as a Speed Dial short code on your phone.
Step 2: Activate Easy Dial for your most frequently called contacts and assign a single digit short code.
When making international calls, simply dial the short code for Reliance Global Call access number followed by the Easy Dial short code for the number you wish to reach.
For Example: To call 44-78161XXXXX by 2 digit dialing
Save the Toll free/ Toll access number in your registered phone with a short code of 9.
Enter 44-78161XXXXX with a short code of 1 in the Easy Dial Directory of your account.
When you dial 9 you will get connected to our Toll Free service and then by dialing 1 you will be connected to 44-78161XXXXX in UK.