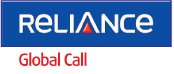 About Reliance Global Call Enterprise


---
With over 2.5 million global users, Reliance Global Call is the best international calling card service providers. Since 2004, Reliance Global Call has been enabling people to connect with those who matter (personally and professionally) in 230 global destinations through cost effective corporate calling plans and high quality network and service.
The Enterprise calling card service of Reliance Global Call is a part of Reliance Communications International Inc. Thanks to a seamless, captive, fiber-optic network, we have proved highly reliable in connectivity across four continents.
Reliance Communications International Inc. is the international arm of Reliance Communications, an Anil Dhirubhai Ambani Enterprise group company
A Trusted Network
Seamless connectivity between four continents through our reliable, owned, fiber-optic network
We hold service provider licences in key markets
We have partnered with existing telecom giants to provide seamless end-to-end solutions everywhere we are present
Our network covers the globe through our FLAG submarine cable network
We constantly endeavor to provide high-quality services through on-net international backup media.
High Quality Service
We promise to provide you with the ultimate international calling experience - from call quality and ease of use to customer service
Our best-in-class global network is optimized for 99.9 percent uptime. Users rarely encounter call drops, lags, echos and other commonly encountered issues.
User delight is our motto. So our customer service works 24x7 to address any concerns real-time and resolve them swiftly and efficiently
We provide you with the luxury of calling over 230 global destinations at the lowest possible international calling rates